Welcome To Spirit Lodge.
This study center was founded as a means to bridge the gap into spiritual growth and enlightenment with you in mind. Membership is FREE as the focus is to honor your uniqueness, shine a light on sacred wisdom, and aid you in the process of self-empowerment. The teachings shared are based on shamanic and indigenous spiritual practices within a flexible format. You are welcome to follow your own interests, work at your own pace, and explore as deeply as you wish.
The Lodge offers resources, seminars, courses of study, and certification programs readily accessed from the sidebar. Personal services are available for coaching or reading sessions. In the words of Frank Fools Crow: "The knowledge is given to us to be passed on to others…" There is no benefit in keeping the sacred mysteries hidden behind exclusivity. Since Universal Truth permeates all paths whether traditional or eclectic, they are therefore all valid and honored here.
Know that as a child of the Great Ones, Creator and Mother Earth, you are precious and you are loved. May their blessings shine upon you and enhance the path you choose to walk.

Cinnamon Moon & River WildFire Moon; Co-Founders.
'Two Moons Talking' on Face Book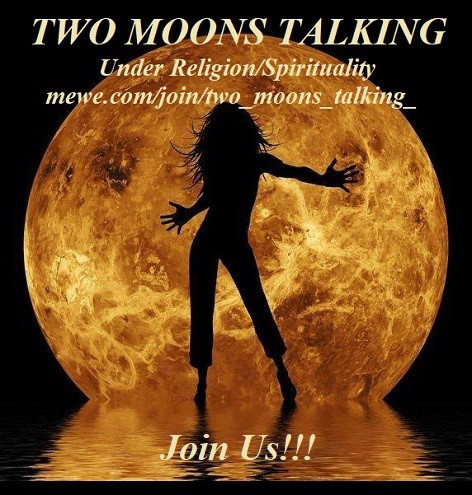 *Note: Spirit Lodge was originally a forum community where members interacted to share their knowledge, wisdom, and ask questions. While we no longer host forums, their contributions are invaluable and preserved here in our library articles that often developed into community discussions and more knowledge or experience being shared. Through the support and encouragement demonstrated you will see the exemplification and benefits of spiritual coaching services as you develop your foundational path and initial growth.
Today our community support and interaction takes place at our Facebook group: "Two Moons Talking." Stop by to visit or join. We welcome your questions and comments. You will find us at the following link: https://www.facebook.com/groups/329005227185560/
All are welcome!
* Copyright Disclaimer: Under Section 107 of the Copyright Act 1976, allowance is made for "fair use" for purposes such as criticism, comment, news reporting, teaching, scholarship, and research. Fair use is a use permitted by copyright statute that might otherwise be infringing. Non-profit, educational or personal use tips the balance in favor of fair use.

Any images on the site that may infringe on copyrights can be brought to the attention of administrators and we'll be happy to remove them. or add copyright information, no infringement is intended.