SPIRIT
LODGE


LIBRARY

Myth & Lore

Page 15
(Main Links of the site are right at the bottom of the page)
Some of the 86 pages in this Myth & Lore section are below. The rest will be found HERE
Grandmother Dawn Sky Weaver on Four Stones
By Grandmother Dawn Sky Weaver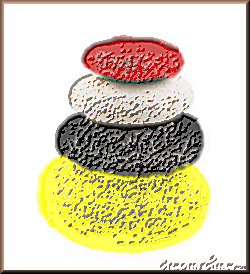 I did not understand the large Inipi or lodge the Ancestor put me in.
I could go anywhere in it and it appeared to have no cover.
Yesterday I knew it was a way of keeping me in school as I moved around.
This morning I realized the cover vastness is beyond the stars.
In this lodge I learned that it is important to bring the four color stones into our life and placing them close so that they are one.
Red:
those with knowledge of Earth,
White:
those with knowledge of fire,
Black:
those with Knowledge of water,
Yellow:
those with knowledge of air.
I am now starting to place 4 stones in many places.
Together!
We must align our knowledge to heal ourselves.
We are in school let us learn well!
We are the stones!
© Copyright: Cinnamon Moon & River WildFire Moon (Founders.) 2000-date
All rights reserved.

Site constructed by Dragonfly Dezignz 1998-date