SPIRIT
LODGE


LIBRARY

Myth & Lore

Page 60
(Main Links of the site are right at the bottom of the page)
Some of the 86 pages in this Myth & Lore section are below. The rest will be found HERE
The Little People of the Cherokee
By Bear Medicinewalker, LoreKeeper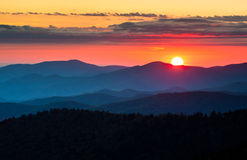 The Little People of the Cherokee are a race of Spirits who live in rock caves on the mountain side. They are little fellows and ladies reaching almost to your knees. They are well shaped and handsome, and their hair so long it almost touches the ground. They are very helpful, kindhearted, and great wonder workers. They love music and spend most of their time drumming, singing, and dancing. They have a very gentle nature, but do not like to be disturbed.
Sometimes their drums are heard in lonely places in the mountains, but it is not safe to follow it, for they do not like to be disturbed at home, and they will throw a spell over the stranger so that he is bewildered and loses his way, and even if he does at last get back to the settlement he is like one dazed ever after.
Sometimes, also, they come near a house at night and the people inside hear them talking, but they must not go out, and in the morning they find the corn gathered or the field cleared as if a whole force of men had been at work. If anyone should go out to watch, he would die.
When a hunter finds anything in the woods, such as a knife or a trinket, he must say, 'Little People, I would like to take this' because it may belong to them, and if he does not ask their permission they will throw stones at him as he goes home.
Some Little People are black, some are white and some are golden like the Cherokee. Sometimes they speak in Cherokee, but at other times they speak their own 'Indian' language. Some call them "Brownies". Little people are here to teach lessons about living in harmony with nature and with others. There are three kinds of Little People. The Laurel People, the Rock People, and the Dogwood People.
The Rock People are the mean ones who practice "getting even" who steal children and the like. But they are like this because their space has been invaded.
The Laurel People play tricks and are generally mischievous. When you find children laughing in their sleep - the Laurel People are humorous and enjoy sharing joy with others.
Then there are the Dogwood People who are good and take care of people.
The lessons taught by the Little People are clear. The Rock People teach us that if you do things to other people out of meanness or intentionally, it will come back on you. We must always respect other people's limits and boundaries.
The Laurel People teach us that we shouldn't take the world too seriously, and we must always have joy and share that joy with others. The lessons of the Dogwood People are simple - if you do something for someone, do it out of goodness of your heart. Don't do it to have people obligated to you or for personal gain.
In Cherokee beliefs, many stories contain references to beings called the Little People. These people are supposed to be small mythical characters, and in different beliefs they serve different purposes. There are a lot of stories and legends about the Little People. You can see the people out in the forest. They can talk and they look a lot like Indian people except they're only about two feet high, sometimes they're smaller. Now the Little People can be very helpful, and they can also play tricks on us, too.
And at one time there was a boy. This boy never wanted to grow up. In fact, he told everyone that so much that they called him "Forever Boy" because he never wanted to be grown. When his friends would sit around and talk about: 'Oh when I get to be a man, and when I get to be grown I'm gonna be this and I'm gonna go here and be this,' he'd just go off and play by himself.
He didn't even want to hear it, because he never wanted to grow up. Finally his father got real tired of this, and he said,' Forever Boy, I will never call you that again. From now on you're going to learn to be a man, you're going to take responsibility for yourself, and you're going to stop playing all day long. You have to learn these things. Starting tomorrow you're going to go to your uncle's, and he's going to teach you everything that you are going to need to know.'
Forever Boy was brokenhearted at what his father told him, but he could not stand the thought of growing up. He went out to the river and he cried. He cried so hard that he didn't see his animal friends gather around him. And they were trying to tell him something, and they were trying to make him feel better, and finally he thought he understood them say, 'Come here tomorrow, come here early.' Well, he thought they just wanted to say goodbye to him. And he drug his feet going home. He couldn't even sleep he was so upset.
The next morning he went out early, as he had promised, to meet his friends. And he was so sad, he could not bear the thought of telling them goodbye forever. Finally he began to get the sense that they were trying to tell him something else, and that is to look behind him.
As he looked behind him, there they were, all the Little People. And they were smiling at him and laughing and running to hug him. And they said, 'Forever Boy you do not have to grow up. You can stay with us forever. You can come and be one of us and you will never have to grow up...we will ask the Creator to send a vision to your parents and let them know that you are safe and you are doing what you need to do.'
Forever Boy thought about it for a long time. But that is what he decided he needed to do, and he went with the Little People. And even today when you are out in the woods and you see something, and you look and it is not what you really thought it was, or if you are fishing and you feel something on the end of your line, and you think it is the biggest trout ever, and you pull it in, and all it is, is a stick that got tangled on your hook, that is what the Little People are doing. They are playing tricks on you so you will laugh and keep young in your heart. Because that is the spirit of Little People, and Forever Boy, to keep us young in our hearts.
*Twelve arenas of study (three for each of the four elemental forces) encompassing the outer ring of the Medicine Wheel.
*Studies within the four elemental quadrants, their dimensions and inhabitants.
*The ability to map your way around the Medicine Wheel and create your own avenues of exploration.
*Understanding the path of initiation and the tests it holds.
*Self-empowerment and walking your path in a right manner.
Channeling Guidance:
This course consists of 9 seminars designed to assist you in connecting to your guides. You will learn to communicate and establish a relationship with them.
*Maintaining a balanced energy center through centering and grounding.
*Connect with Guides, Spirit Helpers and Totem animals through meditation, guided visualization and prayer practices.
*Recognizing energy signatures and patterns.
*Development of sensory abilities and quickening as you connect to your inner spirit.
*Raise your vibratory frequency and channel higher sources of guidance.
*Learn to understand the languages of the creature-teachers and Spirit Helpers.
*Understand the process of seeking enlightenment.
© Copyright: Cinnamon Moon & River WildFire Moon (Founders.) 2000-date
All rights reserved.

Site constructed by Dragonfly Dezignz 1998-date